Issue #114
Guten Morgen! 

Welcome to another edition of the Krautshell! This week, our esteemed guest contributor, Dr. Steven E. Sokol, President and CEO of the American Council on Germany, analyzes how far German foreign policy has come since 2022 (and where it might go in 2023) in his House's View. In addition, check out our articles on the top (Twitter) news story this week and what that says about the state of German journalism, the EU's attempts to counter President Biden's Inflation Reduction Act, and some context on this week's EU-Ukraine summit and what it says about Ukraine's membership prospects. Finally, enjoy Szilvia's take on the German political balancing act of the week involving our Interior Minister, Nancy Faeser.
Anna                                Christian
FIRST, SOME SOLID INTEL:
Boarding A Plane And Other Not-So-Relevant News

In the week where EU politicians discussed the very important answer to the IRA, you can guess what the most reported political topic in German media was. Yes, you are very right, two climate activists that boarded a plane to Bali (how dare you?). They did quite a stupid PR stunt given that they belong to the "Last Generation" movement which doesn't only advertise for systematic changes in economy and business to fight climate change but also speaks for personal behavior changes. Should you take a long flight emitting lot of carbon and say to media that you didn't do that as an activist but as a private person (wtf)? Probably not. Is it okay that media reports it and points out double standards there? Absolutely. Is this such a relevant topic that it should capture 95% of this week's media attention? I probably don't need to answer that one.

Really not being a particular supporter of the more "extreme" climate movement, I however find it alarming how much attention we chose to give these people and their actions. Of course, I know how media and attention dynamics run and I get it brings clicks and all that stuff. Still, I don't want to hear any complaints from a German journalist ever again that they can't get attention on important topics or that the German public is so illiterate when it comes to relevant policy initiatives. As a newspaper outlet, you can quite freely choose what you want to report and how prominent you want to place a certain story. That every Twitter debate in the German political bubble is around this stupid Bali flight this week doesn't mean you have to make it a frontpage story. As I said in my last house's view: when every little thing is an extreme scandal, you get tired very soon. And I certainly feel in need of BIG nap after this week.

EU IRA Response: Old Wine in New Bottles

We don't usually quote sources like the Bible, but this week, there could not be a more fitting analogy to the EU's response to the Inflation Reduction Act (IRA) than the parable found in Luke 5:36-39: "And no man putteth new wine into old bottles; else the new wine will burst the bottles, and be spilled, and the bottles shall perish." In this case, replace wine with money and bottles with grandly-named initiatives that have little to no substance and voilà, we can end our article here. 

Just kidding – the EU's response to the IRA is called the "Green Deal Industrial Plan" and it unfortunately has little to offer from the EU itself. Essentially, the Commission has relaxed state aid rules and told Member States to "repurpose funds from existing financial frameworks" to give companies tax breaks for investing in their country. Specifically, apart from relying on their own national budgets, Member States are to also dip into their slice of the 800 billion euro Recovery and Resilience Facility and the RePowerEU energy transition package to help finance these tax breaks. The problem here: money from both initiatives has already been allocated elsewhere. The other problem here: relaxing state aid rules harms the single market. To explain, when Latvia, Bulgaria, and Poland offer tax breaks, they're not nearly as attractive as when Germany or France do the same. Therefore, only the bigger Member States stand to benefit from this decision.

Fear not, not everything is in ruin though. This decision is a tacit acceptance that the EU can't hope to outspend the US. Just a few months ago, the EU got publicly humiliated as its 11-billion-euro efforts to conquer 20 percent of the global microchips market was dwarfed by investments from the US, China, and South Korea. Yes, this sounds bad on the surface, but should honestly be seen as a positive lesson learned. If Europe wants to compete globally, it's time to get unconventional – it literally cannot afford to compete with conventional means.

Last Christmas, I Gave You My EU Application (And You Proceeded to Ignore it)

The EU's much-publicized support for Ukraine's membership bid seems to be running into obstacles as the war approaches its one-year mark. In a show of solidarity, Commission President von der Leyen was in Kyiv this week for another EU-Ukraine summit aimed primarily at military aid and the question of Ukraine's EU membership. But with Russia (by almost all accounts) preparing a large-scale offensive in Donbass and Zelensky juggling a major corruption scandal at home, there is little time to lose or room for maneuver. Especially on the question of EU membership, Kyiv continues to present challenges for arguably well-intentioned Brussels officials.

Ever since Ukraine gained candidate status in June 2022, Zelensky has claimed his people "deserve" EU membership for their defense of European values against the Russian invaders. But the fact of the matter is that there are clear economic and rule-of-law criteria for entering the bloc, and there is little evidence that Kyiv is progressing in either category. Quite the contrary: Already far poorer than any EU country before the war, Ukraine's economy has contracted by an estimated 30 percent in 2022, with a further 5 percent decrease predicted this year. As The Telegraph has noted, this factor alone could make Brussels reluctant to fast-track membership proceedings "for fear of bankrupting itself." (Consider that reconstruction will cost at least 540 billion dollars, according to World Bank officials). The more pressing problem, however, is Ukraine's ongoing struggle with corruption. Wars by their nature tend towards the concentration of power, and Kyiv was rocked in recent weeks by a massive corruption scandal involving five front-line governors, high-ranking defense ministry officials, and the deputy head of Zelensky's office himself. Von der Leyen's delegation seemed to acknowledge these ongoing difficulties, with a spokesperson speaking of "reform momentum" and markedly avoiding the word "progress". In sum, the EU-Ukraine Summit demonstrates Brussels' commitment to the beleaguered nation in terms of ongoing military and economic support. But barring another "Miracle on the Dniepr", don't expect EU membership in the foreseeable future.
TAKE A BREAK, GIVE YOUR EYES A REST.
Source: European Unicorn Map
THE (GUEST) HOUSE'S VIEW: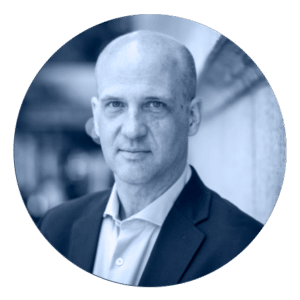 A "New Pace" for Germany?

What a difference a year makes!

If someone had told me this time last year that in less than twelve months Germany would have drastically reduced its energy dependence on Russia and that it would be delivering heavy weapons to a conflict zone, I would have thought they were living in an alternate reality. 

In the run up to last year's Munich Security Conference – and at the conference itself – there was a great deal of hand-wringing about the build-up of Russian troops along the border with Ukraine and in Belarus, and what it might mean. There was discussion at the MSC about finding a "face-saving" de-escalation or an "exit ramp" for Russian President Vladimir Putin and exploration of what a "proportional response" by the West might look if the simmering conflict between Russia and Ukraine heated up. Although some intelligence services and leaders in the Baltic states had been warning about the possible escalation of conflict, many were caught off-guard when Russian forces invaded Ukraine on February 24.

And, of course, just days later on February 27, German Chancellor Olaf Scholz held his famous Zeitenwende speech outlining a tectonic shift in German foreign, security, and energy policy. In the months that followed there was great hope that Berlin would take action and live up to the lofty ambitions outlined in the speech. However, the jury is still out on how successful this transition has actually been…  

Berlin has come a long way…

Extenuating circumstances – i.e. Russia's war in Ukraine and the resulting energy crisis – have forced Germany to break with some of its fundamental foreign and security policy tenets. Germany has radically reduced its dependence on Russian fossil fuels and built three LNG terminals in record time. It has supplied Ukraine with defensive weapons and agreed just last month to provide main battle tanks – and to allow other countries to provide tanks that were produced in Germany. Germany has provided significant financial support to Kyiv and taken in over a million refugees from Ukraine. 

Although it has been frustrating to watch the process, one should not underestimate the significance of the transformation of German policy toward Russia and on energy and weapons. The changes are dramatic – and welcome.

These transitions underscore a change in mindset in Berlin – and in much of Germany as a whole. But, this kind of change takes time – both to digest and to implement.

What took so long?

As you may have read in last week's "House View," the question of arms delivery by Germany is a complex one – and there are different views on it. Ultimately, I believe Chancellor Scholz made the right decision to "release" the Leopard tanks – #FreeTheLeopards as many critics on social media dubbed it. The tanks slated for Ukraine from Germany, the United Kingdom, and the United States could determine the outcome of the war – if they get to the front in time. This in fact goes to the crux of the issue in that the decision may be correct, but may have been too slow and too late.

It is hard to know exactly why it took so long for Scholz to make his decision – and why the decision came AFTER a meeting of the Ukraine contact group at Ramstein late last month. There were a variety of factors at play. Scholz has had to navigate a complex coalition of three political parties – and deep divisions within his own Social Democratic Party. He has had to bring along a somewhat reluctant public – especially when one considers that some opinion polls show that although nearly two thirds of the German public believe Germany should invest more in defense, nearly 70 percent believe Germany should not play a military leadership role in Europe. 

It is clear that history matters. And there has been a strong reluctance to have German-made weapons in use in Europe, where many people died at the hands of German soldiers in the first half of the 20th century. Because of this history, Germany is always cautious of its neighbors – and how they might perceive signs of German military action. In this case, Germany's reluctance to take action has caused frustration among its eastern neighbors. It seems that perhaps most important of all, however, was the symbolism of acting together.

Germany is an indispensable leader of Europe – but it has been reluctant to take on leadership. Indeed, the same question keeps getting asked about Chancellor Olaf Scholz. Is it not the role of a leader to persuade people why something is important so that you can take important action? Scholz's decision-making process on sending tanks exemplified a very German approach – look at the problem, examine all the possible negative outcomes, discuss at length to consider all the scenarios, and then build consensus with everyone before proceeding to take action in order to reduce risk. Right or wrong, the question is whether Germany can afford this approach without frustrating and damaging its relations with Ukraine, Europe, and the United States. 

2023 as a Year of Change?

Speaking at the World Economic Forum in Davos, Chancellor Scholz talked about how the Russian invasion of Ukraine served as a catalyst to take measures for Germany and Europe to move closer to climate neutrality. He said that Germany has "fundamentally changed" – and that it is pushing for the decarbonization of its industry while maintaining a strong manufacturing sector. 

In this context, he talked about a new Deutschland-Geschwindigkeit – a "Germany speed" – for the transformation of the economy and a commitment to renewable energy. Does this new pace also apply to foreign and security policy?

If 2022 was the year of big ideas – as outlined in the Zeitenwende speech – 2023 could be the year of action and the further implementation of those ideas. With Boris Pistorious as Germany's new Defense Minister, perhaps Berlin can invest in defense without being perceived as a military power by modernizing its Bundeswehr and meeting NATO's two percent defense spending target. It is understandable that it takes time to introduce and implement major policy transitions. It is important to recognize how far Berlin has come – but there is still a long way to go to fill the role of the indispensable leader in Europe.
LONG STORY SHORT:
More Leopards: The government has approved Rheinmetall's plan to sell dozens of older Leopard 1 tanks to Ukraine for a total of €100 million. When talking about the total amount, it seems like we couldn't come up with a better number than "88". 
Give Me MERCOSUR: This week, a lot of important talks surrounding the pending MERCOSUR agreement (the trade agreement between South America and the EU) were held. Chancellor Scholz was in Brazil, Argentina's Foreign Minister visited Brussels. While significant progress was made, the window of opportunity to make the deal happen slowly but surely closes as Argentina and Europe face elections.
I Want It Now And I Want It Cheap: A new EU draft law proposal was leaked this week outlining the EU's plans to make medicines cheaper and provide quicker access. This law would likely benefit consumers a lot, however, the EU surely needs to pick a fight with the industry now to make it work. Among other things, the proposal seeks to cut down the exclusive non-competition time for new medicine.
FEASING OUT

Having professional politicians is one of the reasons why liberal democracies are in crisis. I would love to write a book about this theory of mine one day, but I must resign myself to the fact that it will remain with the WOOMs. Anyways…Nancy Faeser (SPD), Germany's Federal Minister of the Interior delivered another proof to my premise this week.
 

She is a leading figure in the regional politics of Hesse, a federal state which is called to vote this autumn. Just as in the US, we not only have a federal government, but each state has its own as well – and Faeser wants the job of the Hesse Prime Minister so bad that she would risk everything for the trust of her voters! Or would she? Well, two days ago she revealed: If the SPD under her leadership loses the elections, she intends to stay in Berlin and keep her cozy federal minister seat. Needless to say, her authority as a minister would not be quite the same… 
 

Many commentators compare Faeser with Norbert Röttgen (CDU), environment minister in the second cabinet of Angela Merkel (CDU). He led the CDU in the North-Rhine Westphalia state elections, lost, and still wanted to keep his ministerial post. Merkel made him resign. However, he did not give a straight answer to the question what he would do in case of a defeat until the election day was over, and rather engaged in some "Eiertanz"* around that question.
 

Faeser is more "honest" in this sense to her voters but what brings honesty in a democracy if we know from the very beginning that the game is only about the position and not about public interest? Faeser will not be fired if defeated, Chancellor Scholz has her back. For her, this election is practically a win-win… In the meantime, the priorities of her – not unimportant – ministry will suffer during the biggest security crisis of Europe in decades, as she will spend quite some time on her campaign. It rather seems like a very egocentric logic of a politician who is more concerned about her politician profession and career path. I root for more "everyday people" joining politics for a time and then returning to their "normal" business. The talent pool is much bigger that those calling themselves "professionals".